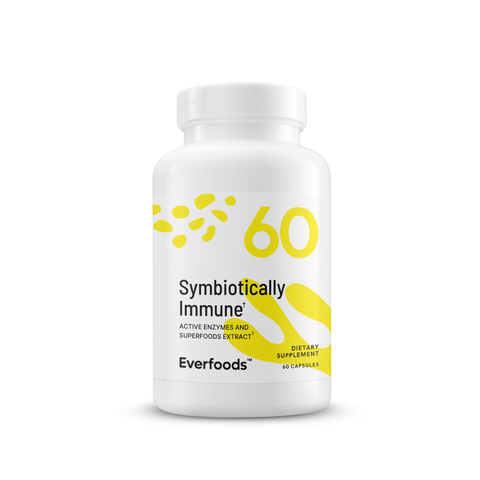 Symbiotically Immune
Plant-based immunity enhancement
Enhance your immune system and support optimal health with a scientifically formulated solution. Strengthen your body's natural defenses for improved well-being.
How to use
Ingredients
Warnings
Unleash the Power of Your Immune System
Harnessing Nature's Support for Optimal Immune Health
Great immune support!
I've been using this product for the past month, and it has significantly boosted my immune system. I feel more energized and healthier. Highly recommended!
Symbiotically Immune has been a game-changer for my overall health. I've noticed fewer sick days and improved well-being. I couldn't be happier!
I wanted a natural immune support supplement, and Symbiotically Immune exceeded my expectations. It's a great addition to my wellness routine.
Highly recommend!
I started taking Symbiotically Immune a few weeks ago, and I can already see the positive impact on my immune system. I feel more protected and ready to face any health challenges.
While the price is higher than other products, the results are worth it! Symbiotically Immune has improved my immune response, and I feel healthier overall.
We Want You to Ask Questions
Seriously. Our team of supplement experts and scientists has answers.
How can Symbiotically Immune benefit my overall well-being?
Can Symbiotically Immune help me stay healthy during seasonal changes?
How does Symbiotically Immune differ from other immune support products on the market?
Can Symbiotically Immune be used as a preventive measure?
Is Symbiotically Immune backed by scientific research?